«&laquo&nbspBACK
Happy Raksha Bandhan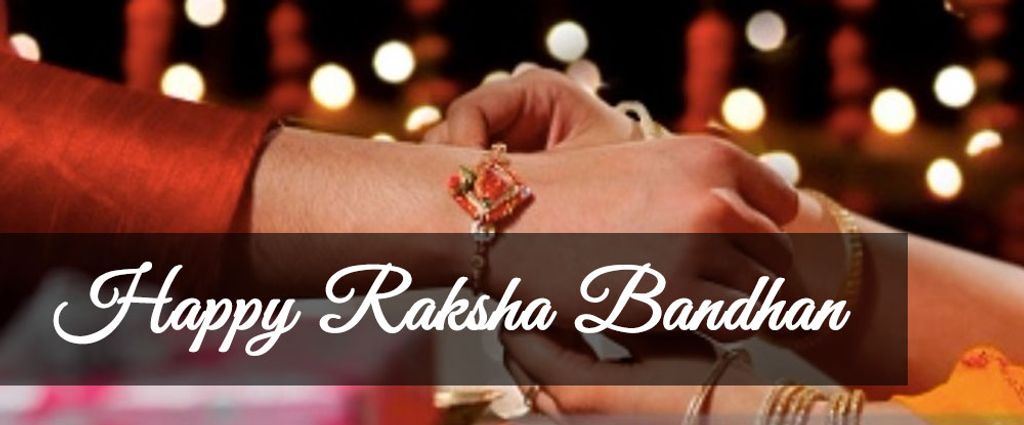 There was a girl who lived with her family in a big city. They were happy and content, the family complete; they never felt the need for another person in their lives. They celebrated all festivals with fervour and made merry. And a day came where the people around them were celebrating but they were not, it was Rakshabandhan; a festival where girls tie a Rakhi around their brother's wrist for his wellbeing and he promises to protect them. The curious girl went to her grandmother and asked her the reason for lack of festivities in her home. The wise grandmother told her the significance of the day and the girl understood, she had no brother so no celebration, no sweets, no gifts! But most of all no one to protect her. The little girl was sad.
Well, the grandmother was wise; she said to the girl "you have not one but many, they are just not here on this day." The girl was confused. So her grandmother explained, "You may not have a brother by blood but there are numerous faceless men and women protecting your everyday, they protect your freedom; freedom to live, freedom to grow, freedom of choice, freedom to be. And we celebrate about 50 other festivals and so what if we don't celebrate this one! In the traditional sense that is."
All through my childhood, like that girl, I too have believed these hackneyed and petty ideas about this beautiful festival. Rakshabandhan, Bond of protection; in its true essence is brotherhood and harmonial coexistence, however over time the essence has diluted to a very chauvinistic and constricted notion. Even the stories associated with the festival are contrary to this notion; whether that of Rani Karnavati and Empror Humayun or Lady Roxane and King Porus or that of Ma Lakshmi and King Bali, they are demonstrative of the ingenuity of these women to subvert impending fate and resulting in eventual peace.
The popular concept of rakhi probably emerged because it was believed that parents do not visit their married daughters' home, so how then do they ensure her wellbeing? The brothers became the conduit between the married daughter and the parents. Raksha Bandhan became the culmination of the her annual stay in her parental home, it was an occasion of exchange, where she received love and blessings from her family in the form of gifts and in return wished upon them good fortune and long life. With the changing dynamics of our society we may no longer need a conduit but still need Rakshabandhan, a day to celebrate the special bond of siblings.
While we have kept up the the friviolity, traditions of Rakhi and gifting alive, we need to strive harder to save its spirit. Let's celebrate Rakhi for what it truly is, an unbreakable bond of love and trust, harmonial coexistence and of course sibling bond!!! Send Rakhis to our brothers in the Armed forces and some last minute gift options this Rakshabandhan.